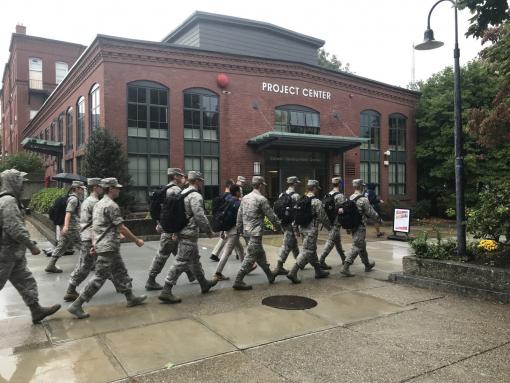 As an ROTC student, my day often begins when some students' days are ending. I'm up at zero-five thirty. It's time for a run. My day is going to be filled with PT runs, classes, and current event briefs. There's not a lot of down time when you are trying to manage two demanding commitments.
Today, like almost every other day, is planned out in advance to make sure that I can fit in my academic and ROTC responsibilities. Trying to keep up with a full class load at Brown is tough; trying to manage classes and your ROTC duties takes a different level of coordination altogether. My days start early as that's the best way for me to make my classes, study, do homework, and meet my ROTC obligations.
Wednesday
Tomorrow is Wednesday, which is the primary class day for USAF ROTC first and second year cadets. We wear our OCPs or "Operational Camouflage Pattern" on campus on Wednesdays. Walking into your morning classes in full camo creates a few curious looks at Brown.
Our ROTC classes take place at Worcester Polytechnic Institute in Worcester, Massachusetts. On Wednesday afternoon, several of us will pack into a car for the one hour drive up to our detachment HQ at WPI. We'll have AS (Aerospace Science) and LLAB (Leadership Lab) classes, and a few minutes to relax and connect with our fellow cadets.
Weekends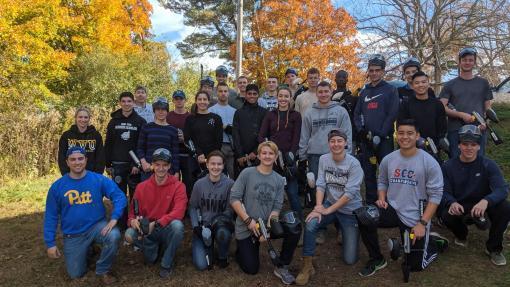 Weekends bring the chance for morale-building events with the rest of the detachment. We might head back up to Worcester for a paintball event, to have a cookout, or maybe watch a movie. Morale events are easily one of my favorite parts of AFROTC.
Participating in ROTC at Brown means processing a massive amount of information, both from my classes (I'm working on concentrations in International and Public Affairs and Economics and learning Russian) and my ROTC work. I didn't grow up in a military family, and all of the data, acronyms, and customs and courtesies associated with military life take some getting used to.
An Amazing Opportunity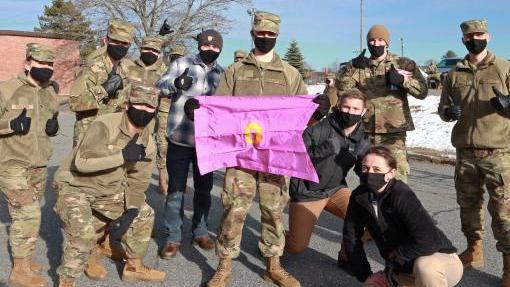 At the end of the day, the Air Force ROTC program at Brown provides me with an amazing opportunity to have the best of both worlds. While I might be "Cadet Ruiter" when I'm in my uniform, I still get to be "Rocky" around campus and when we head out to downtown Providence. I have the honor and privilege of training to be an officer in the world's greatest Air Force while studying for a degree at one of the world's best universities.
Is trying to do all of this a constant challenge? You better believe it is. At the same time, I wouldn't have it any other way.
Written by: Raquel Ruiter